EXPANDING THE MOSAIC
CELEBRATING 
23 YEARS
PREPARING FOR MANY MORE
Celebrating the Past, 
Impacting the Future
We're thrilled to invite you to join us for an unforgettable evening of inspiration and joy as we mark a remarkable milestone: 23 YEARS of Mosaic House of Prayer!  
Our journey has been nothing short of miraculous, filled with moments that attest to God's unwavering faithfulness and our incredible community's love and faithfulness to the Lord and each other. Now, we want to remember our stories of faith, hope, and love with you, our cherished friends.
You'll be part of an extraordinary night featuring intimate worship, inspiring stories of transformation, and a vision that will have impact for generations to come.
 As we gather, we're not just looking back; we're looking forward to the next chapter, and we want you to be part of it. 
Click to Reserve your Place at the Table
Important 
FAMILY ANNOUNCEMENT
23 years of Mosaic House of Prayer. Through the years, our MHOP community has witnessed countless blessings, miracles, and moments of divine grace. As we come together in this celebratory event, we want to reflect on the past, embrace the present, and anticipate a future filled with God's promises. It's an MHOP Family Gathering. 
---
 

C

elebrating the past...
SUNDAY
NOVEMBER 12
A

NNIVERSARY BANQUET
venue :

THE HANGAR
4010 4th St, Brookshire, TX 77423
5:00pm Dinner
5:30pm  Worship
The Henggeler's + MHOP Legacy Team 
keynote  
Gbolahan Faluade
---
Our Evening Together will also include : 
+ Photo Booth
+ Interactive History Board 
+ Giveaways
Your Anniversary RSVP Includes :
◭  Digital Swag bag
◭  "Consecrated in the Chaos (PDF)" by Cassidy Campbell
◭  MHOP Digital Wallpaper 
---
I

mpacting the future
TUESDAY
NOVEMBER 14 
V

IRTUAL GALA 
6pm - 7pm
venue

:  REMOTE GATHERING 
6:00pm Worship + 
Special guests
David Bradshaw + Kirk Bennett
Corey Stark + Brad Stroup
Stories from special friends
Henry Perry + Jose & Kesha Tincopa + Laura Zachery
Diego & Meraiah Conde + Bronston Carroll
ONLINE LIVE INTERACTIVE Q&A 
VIRTUAL TICKET $20
Your Gala Access Purchase Includes : 
◭    Virtual General Admission

◭    Chances to win our Virtual Gala Giveaways

◭  "Why Night & Day Worship and Prayer" MP3 by Corey Stark

◭  MHOP Digital Wallpaper 
2000 - 2008
In October 2000, a significant milestone unfolded as Open Door Fellowship held its very first service, guided by Pastors Randy and Jennifer Campbell, along with the dedicated support of Mark and Vicki Watson, Richard and Karen Mason, and Julia Means. This marked the initiation of a profound journey towards intimacy with the Lord, driven by a deep yearning to experience His divine presence above all else.
Over the ensuing years, with each step forward, the ministry expanded and gained greater clarity. By 2008, Open Door Fellowship had established a regular Sunday service schedule and was actively leading prayer sessions on Tuesdays and Fridays at The Katy Prayer Room. Their fervent prayers sought healing not only for the local community in Katy but also extended their compassion and service to places as Brookshire, Indonesia, and Texas.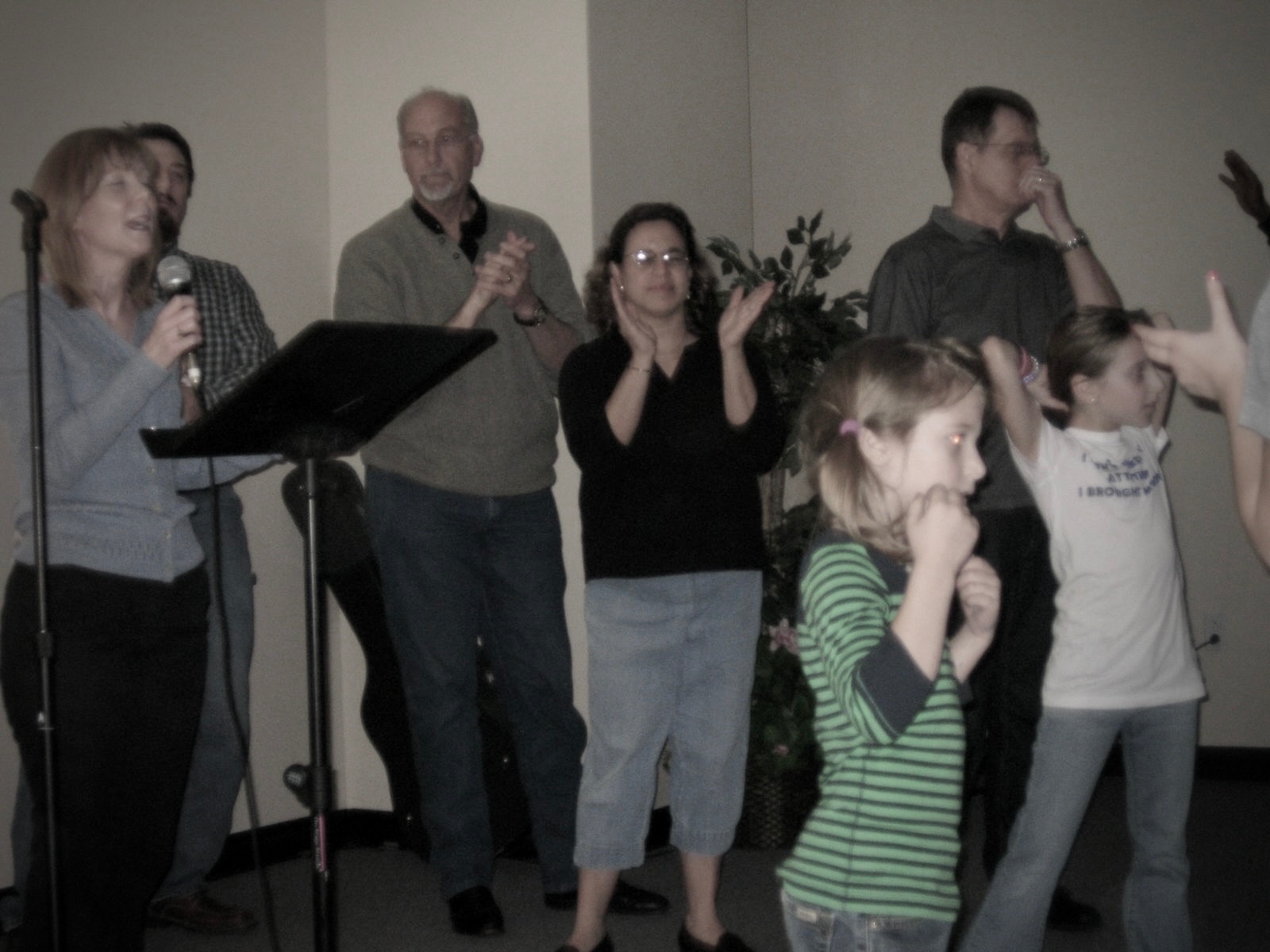 2008 - 2016
In 2008, Pastor Randy sensed a calling to transform their community from being just a "Church" building a house of prayer to becoming a true house of prayer at their core. This shift meant their primary purpose was to "BE" a place of prayer as they simultaneously "BUILT" a house of prayer. This change not only benefited the church in Katy, Texas, but also had an impact on the broader American context and even nations.
Open Door Fellowship evolved into Mosaic House of Prayer (MHOP), transitioning from The Katy Prayer Room to a partnership with Grace Fellowship. In collaboration with key figures like the Campbells, Brenda Martin, Jim Leggett, Erica Snow, Gbolahan and Margaret Faluade, Greg and Mimi Pentacost, they established The Great Southwest Prayer Center, focusing on ONE THING as articulated in Psalm 27:4.
2017 - 2020
MHOP experienced the influence of small revivals that extended across the globe as they devoted hundreds of hours ministering to the Lord.
Through engagement in city events, participation in national movements, and involvement in global awakenings like The World Prayer Assembly in Jakarta, Awaken the Dawn, David's Tent DC, The Great Southwest Prayer Center, The Houston Police Union Prayer Room, Pray Houston, and our continuous ministry to incarcerated brothers and sisters, the Lord consistently revealed His faithfulness. These experiences were part of His strategic positioning of MHOP for the future years to come.
2021 
The year of profound transformation unfolded in 2021, a time when Randy and Jennifer were filled with anticipation for what the Lord had in store for our city. Little did they know the challenges that lay ahead. In March 2021, unexpectedly, Randy was called to join the Lord. Then, just six months later, in August, Jennifer also went to be with the Lord.
This year marked a significant period of transition as the Lord guided MHOP toward a new season characterized by a stronger sense of family, ministry, and a unique expression. Cassidy, who had faithfully served MHOP since 2008, assumed the role of Executive Director, and the community experienced a transformation into an even more vibrant and closely-knit family than ever before.
2022
As they entered into 2022, the Lord initiated a transformative season of change within Mosaic House of Prayer. Mark and Vicki Watson answered the call to serve as Senior Leaders at MHOP, dedicating themselves to the Lord's work in our MHOP community and the nation. Meanwhile, Michael and Lori Henggeler continued  to play a pivotal role in the launch of the Mosaic Music Academy.
As MHOP continued to help establish worship and prayer in the nation it birthed new family with various ministries such as David's Tent DC and Awaken the Dawn but there was a  sense of renewal and "Zeal for His house" began to stir in their hearts again of a worship community in Katy, Texas. While the specific nature of this change remained uncertain, the Lord was seeking a willing response from a small group of individuals, paving the way for a new and transformative season.
2023
As MHOP stepped into 2023, their amazement at the Lord's work in 2022 was met with a significant transition taking place behind the scenes. Cassidy Campbell and Samantha Rude, after several seasons at The Great Southwest Prayer Center, sensed that the Lord was preparing them for a new chapter.
In April, Mosaic embarked on a quest to find a new city space, firmly directed by the Lord's guidance.  Today, their dedication is unwavering, emphasizing the immense significance of a community space that transcends denominational, generational, and racial barriers—a sacred place where people can encounter the Lord's presence.
With Mosaic's resolve to continue to strength a generation of lovers of Jesus their deep reaches in Katy, The United States, and the nations, MHOP has impacted hundreds of thousands of people. The Lord has done all of this with a small worship community that started in 2000 and we pray will continue its impact until Jesus returns.  
MOSAIC
A FUTURE HOUSE
---
The Prayer Room provides a unique opportunity
to experience the Lord in an intimate way, find healing and peace, and empower individuals to carry that peace throughout the community, all while fostering a strong sense of belonging and spiritual growth.
Night and Day

Worship

and Prayer
is our collective 
response
to who God is, aligning with what God says. These expressions of adoration are offered up in corporate spaces all over the world through surrendered lives, artistic expressions, and a longing for the Bridegroom to return. Mosaic House of Prayer is a part of a worship and prayer movement that has swept across the planet. 
Together we have ministered to the Lord thousands of hours and impacted hundreds of thousands of lives touched with the power and love of Jesus.